SFS Talkies @ Shaw Lido: THE IMITATION GAME (NC16)
| | |
| --- | --- |
| What | "The Imitation Game" is based on the life of British mathematician, logician, and computer scientist Alan Turing. He was a key figure in cracking the Enigma code during World War II, which led to the Allies' victory. The movie follows several periods of Turing's life which include his unhappy teenage years, the triumph of his secret wartime work and his prosecution on the account of his sexual orientation. |
| When | 24 January 2015 (Saturday), 12.20PM |
| Where | Shaw Lido |
| Admission | Admission for SFS members only -- flash your membership card to go in. You may bring up to 2 guests if you hold a SFS Reel membership card. Non-members may sign up online or at the door -- we will issue membership on the spot. No tickets will be sold. Free seating. Our booth will open from 11:50am - 12:20pm at the venue. |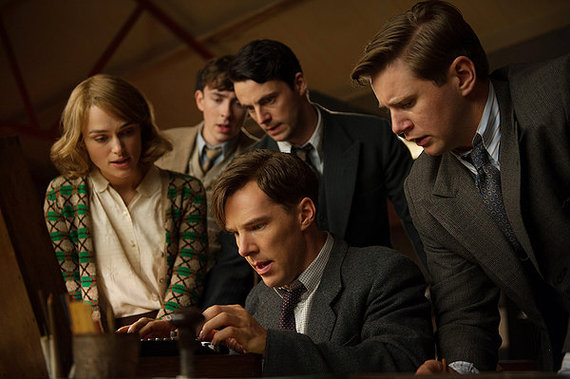 To RSVP for the screening or to purchase membership online. Walk-ins for the screening or membership signups at our booth are also available on first come-first served basis.
THE IMITATION GAME
Director: Morten Tyldum
2014 | UK/USA | Drama/Thriller/Biography | English
1H 54MIN | NC16 (Some Homosexual References)
Cast: Benedict Cumberbatch, Keira Knightley, Matthew Goode, Allen Leech, Mark Strong, Charles Dance, Matthew Beard
Synopsis
The film portrays the race against time by Alan Turing and his team of code-breakers at Britain's top-secret Government Code and Cypher School at Bletchley Park, during the Second World War.
The group of scholars, mathematicians, linguists, chess champions and intelligence officers had a powerful ally in Prime Minister Winston Churchill who authorised the provision of any resource they required.
The film spans the key periods of Turing's life: his unhappy teenage years at boarding school; the triumph of his secret wartime work on the revolutionary electro-mechanical bomb that was capable of breaking 3,000 Enigma-generated naval codes a day; and the tragedy of his post-war decline following his conviction for gross indecency, a criminal offence stemming from his admission of maintaining a homosexual relationship.
Trailer: